GUDRUN SIBBONS
1925 - 2020


Gudrun was born in Annaberg in Silesia, Germany and studied art in Berlin, Breslau and Hamburg.
She came to England in 1949. She married portrait painter and famous fly fisherman William Sibbons.
She lived on the south coast of England, one of Britain's most scenic areas,
however her paintings still evoke her Continental upbringing.
Very sadly she passed away in 2020.
We are proud to showcase some very special beautiful paintings
some from her own collection.



ON THE FORESHORE
From her own collection
Oil on PANEL 16" X 12" PLUS FRAME
PRICE framed £1,500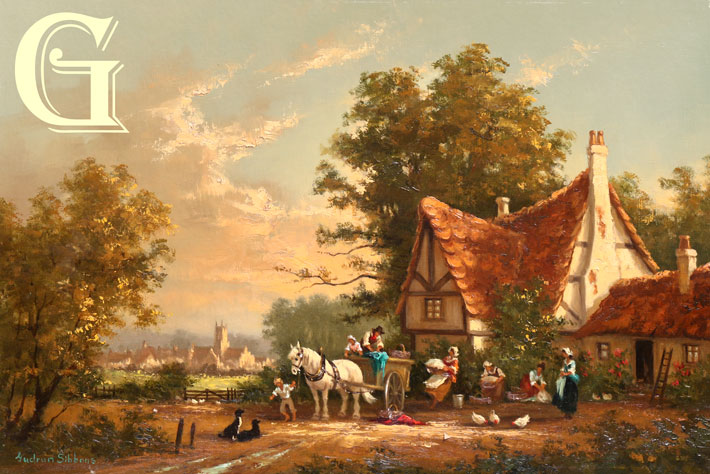 LAUNDRY FOR THE BIG HOUSE
Oil on Panel 20.5" X 13" PLUS FRAME
PRICE framed £1,400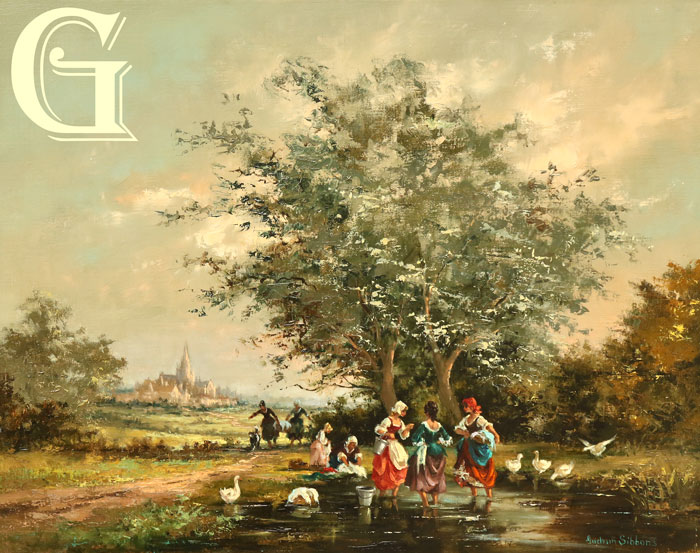 WASHERWOMEN
From her own collection
Oil on CANVAS 20" X 16" PLUS FRAME
PRICE framed £1,500



GATHERING FIREWOOD
For Val's Treasures
Oil on PANEL 16" X 12" PLUS FRAME
PRICE framed £1,500



BY THE RIVER
WE BELIEVE THIS IS PAINTED BY GUDRUN,
BUT IS SIGNED "JEFFRIES" AS A PSEUDONYM
Oil on PANEL 16" X 12" PLUS FRAME
PRICE framed £500


WE ARE SORRY BUT, WE ARE UNABLE TO OFFER AN ONLINE
APPRAISAL OR VALUATION SERVICE

Stephen Farnsworth,
Grimes House, High Street, Moreton-in-Marsh, Gloucestershire,
GL56 0AT, England
Tel +44 (0) 1608 651029
Email grimeshouse@gmail.com