STEPHEN FARNSWORTH,
GRIMES HOUSE,
High Street, Moreton-in-Marsh, Gloucestershire,
GL56 0AT, England
Telephone 01608 651029
Email grimeshouse@gmail.com

Order by Phone


WE SHIP NATION
AND WORLD WIDE
EXCEPT RUSSIA AND BELARUS
LONG LIVE UKRAINE!




OPEN 4 DAYS A WEEK,
WEDS - SAT
10.30-1.00 2.00-5.00
AT OTHER TIMES
BY APPOINTMENT
WITH PLEASURE
If you are travelling from afar
it is advisable to telephone to check
we will be open.

FIND US HERE ON GOOGLE MAPS

STEPHEN PARK
Original Paintings



READY TO SPRING
Oil on Panel 20" X 20" PLUS FRAME
PRICE framed £2,150



BRIDLED BAY
Oil on Panel 20" X 20" PLUS FRAME
PRICE framed £2,150



TIGER IN THE SNOW
Oil on Panel 20" X 16" PLUS FRAME
PRICE framed £1,895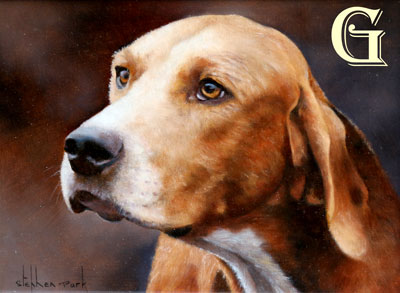 ENGLISH FOXHOUND
Oil on Panel 6" x 8" PLUS FRAME
PRICE framed £590
SALE PRICE was £525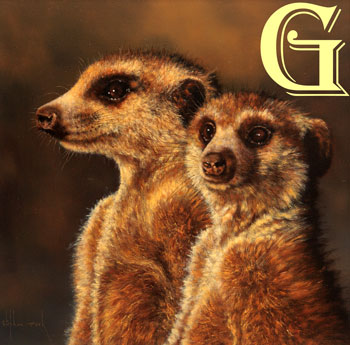 MEERKATS
Oil on Panel 16" x 16" PLUS FRAME
PRICE framed £1,195
SALE PRICE was £895 now £695

Stephen Park was born in 1953 in Birmingham, England, starting painting at the tender age of twelve. However, his real enthusiasm for art did not begin until the age of fifteen.
Influenced by the famous John Constable, Stephen first set about painting landscapes and seascapes, as a result, he started taking his very first commissions.
In 1980 he decided to extend his art to wildlife, but was not until a trip to Kenya in the late 1980's his passion for painting wild animals awoke. In Stephen's words: "There is a very special feeling when you actually experience these animals in their natural habitat".
The experience he has gained over the years painting such animals has now led to the inclusion of arguably the most elegant of sporting animals – the racehorse. There have been many trips to racecourses all over the country photographing the action over jumps and the flat along with many other equestrian activities.
This approach has enabled Stephen to capture this majestic animal at its best.
He has since embarked on British native wildlife subjects, which have rapidly created a great demand and following for his paintings of foxes, hares, badgers and squirrels as well as working dogs.
It can take many weeks of research and long hours at the easel to produce paintings of the quality he is known for. Stephen will happily accept commissions.
If you have specific requirements or just an idea, please contact us here at the gallery.


WE ARE SORRY BUT, WE ARE UNABLE TO OFFER AN ONLINE
OR E MAIL APPRAISAL OR VALUATION SERVICE

Stephen Farnsworth,
Grimes House, High Street, Moreton-in-Marsh, Gloucestershire,
GL56 0AT, England
Tel +44 (0) 1608 651029
Email grimeshouse@gmail.com