HOWARD SHINGLER
WE SHIP NATION AND WORLD WIDE
SPECIAL RETIREMENT SALE PRICES!!!!
JUST ARRIVED !!!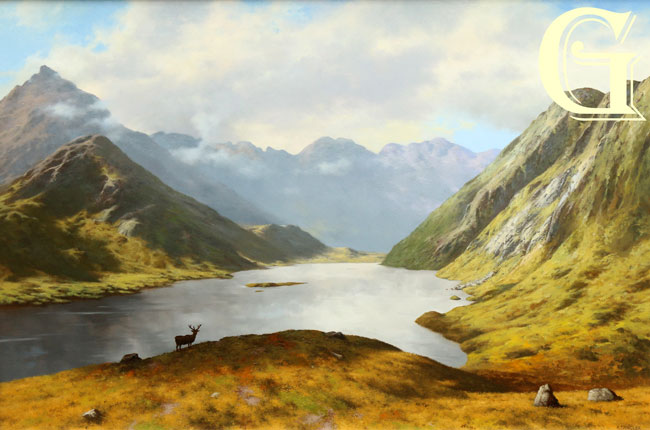 THE CUILLIN AND LOCH CORUISK
Oil painting on panel 30" x 20"
PRICE framed £2,995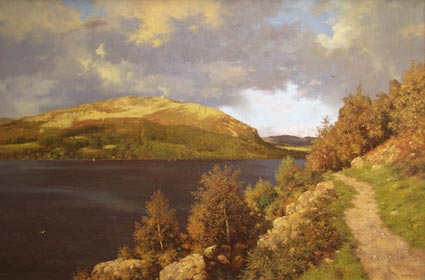 A MOODY DAY, ULLSWATER
Oil painting on canvas 30" x 20"
PRICE framed £1,650
RETIREMENT SALE PRICE £1,150



LOCH DUICH
Oil painting on canvas 24" x 10"
PRICE framed £995
RETIREMENT SALE PRICE £595

Born in 1953, Leicester, Howard is an artist with 30 years experience. After working 12 years in a foundry office, Howard turned to his passion of painting, turning professional in 1984. Working exclusively in oils, Howard's landscapes are produced from reference gathered from many parts of the country and fall into two categories, one depicting the beauty of the English countryside, and the other life in Victorian days. The rich colours and high detail give his work a timeless quality.


WE ARE SORRY BUT, WE ARE UNABLE TO OFFER AN ONLINE
APPRAISAL OR VALUATION SERVICE

OPENING HOURS
Monday - Friday: 9.30 - 1.00 & 2.00 - 5.00
Saturday: 9.30 - 5.00
Sundays: By appointment with pleasure


Steve & Val Farnsworth,
Grimes House, High Street, Moreton-in-Marsh, Gloucestershire,
GL56 0AT, England
Tel +44 (0) 1608 651029
Email grimeshouse@gmail.com